Meet Jason + Kathy
Jason & Kathy love Parkville. One of the goals for this dynamic & engaging couple was to LIVE, WORK & PLAY in beautiful Parkville, Missouri.  And they've done just that!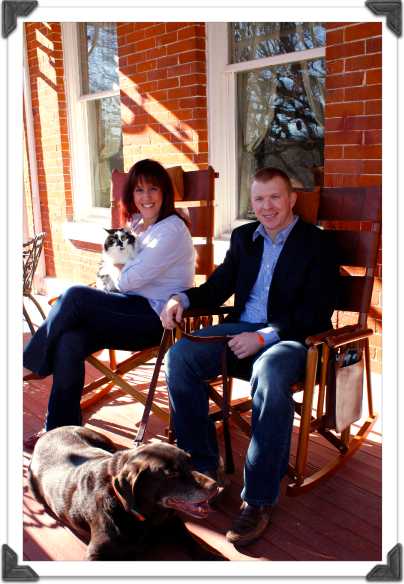 Jason & Kathy own a coaching & consulting practice focused on change implementation and change management. Both of them are active members in the Parkville community serving in leadership roles in multiple local organizations.
Jason splits his time between coaching/consulting, teaching at Park University and facilitating design thinking workshops. When Jason is not coaching, he enjoys working on design projects around the Inn and training and participating in endurance sports.
Jason has biked across the San Juan mountain range from Telluride, Colorado to Moab, Utah in just six days, and hiked to the bottom of the Grand Canyon and back to the rim in time to enjoy lunch with friends the next day.
Kathy is a registered architect and still works on hand selected projects from time to time. She loves to host friends and family and special events at the Inn. Kathy is also an avid runner and is currently preparing for her 3rd Marathon.
This beautiful 1885 Parkville Mansion is the perfect home for Jason & Kathy. When out and about, there's good chance you will find these two in the coffee shop, zipping up and down Main Street on their scooter or running on one of the nearby  scenic trails.