Parkville's Meeting Space | Main Street Inn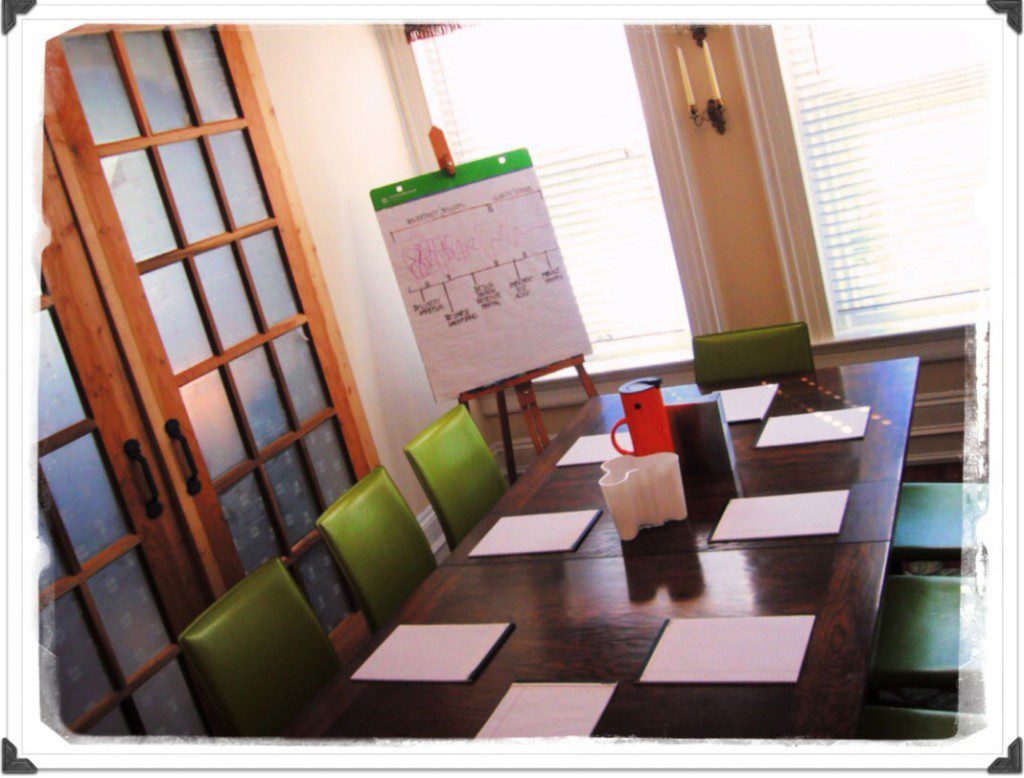 Parkville's own Main Street Inn is a popular northland meeting facility for a wide variety of organizations looking for a departure from the traditional meeting venue. Corporate retreats and business meeting groups may reserve our meeting facility for up to 12 attendees. The living room, as well as the large, outdoor deck (weather permitting) can be used for breakout sessions.
French press coffee and light refreshments are provided. Included is free high speed Wi-Fi access, flip charts, and easel.
Please contact Jason & Kathy to plan your next business retreat or meeting.
(816) 272-9750