Check Back Often for Updated Specials + Packages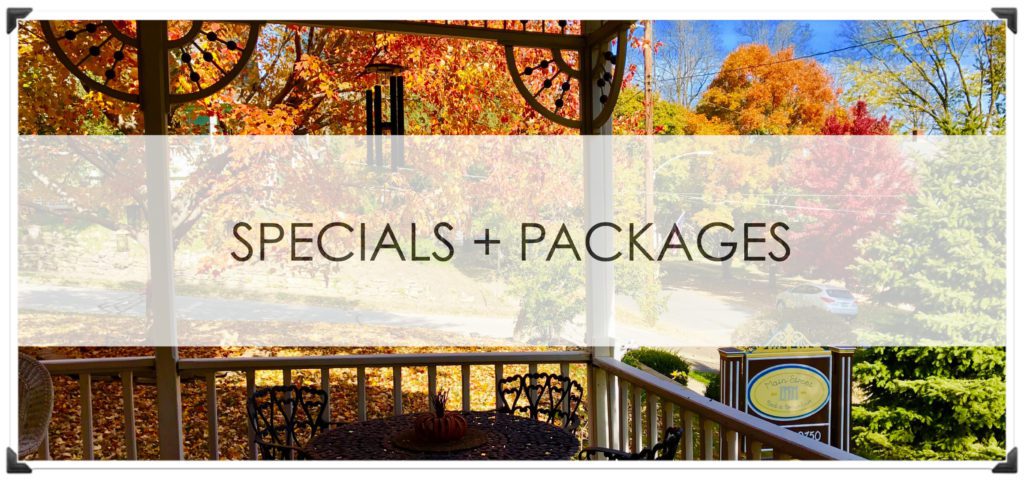 If you are celebrating a special occasion or just want to add something special to your stay, the Inn offers a variety of in room enhancements. Celebrating a birthday or anniversary? Be sure to add one of our add-on packages to your stay!
Inn Specials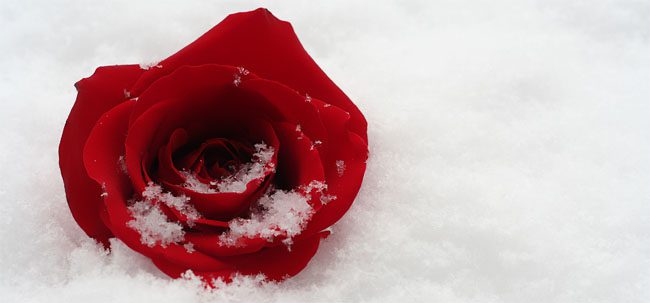 Winter "Romance" Special
Stay two consecutive midweek nights (Monday-Thursday Nights) this winter & receive our Romantic Indulgence Package with your stay. New reservations only. Only available by phone.
Ends on the 1st Day of Spring (March 20th)
Call 816.272.9750 to Book Today!!
Add-On Packages
Birthday Celebration – $50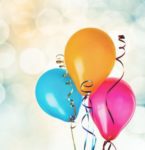 Celebrate your Birthday with your own private party! Enjoy our Vanilla Celebration Cake and a bouquet of Birthday Balloons!! Your cake & bouquet are waiting in your room at arrival. (Package items must be ordered 48 hours in advance of your reservation)
Romantic Indulgence – $100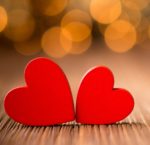 Indulge your LOVE with this perfect pair! Our Twisted Rose Bouquet and One Dozen (12) Hand Dipped Chocolate Covered Strawberries! This package is sure to delight! (Package items must be ordered 48 hours in advance of your reservation)
Ultimate Romantic Get Away – $175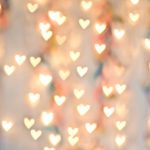 Make your stay at the Main Street Inn a getaway to remember!! You are welcomed with our Twisted Rose Bouquet waiting in your room. Then, one half dozen Chocolate Covered Strawberries are delivered to your door. In the morning, relax and soak up your time away! Your own private breakfast is delivered between 8:30-9am. Continue your 'lazy morning' and check-out as late as 12:30pm!! This carefully curated package is designed to afford you every opportunity to slow down, unwind, and reconnect.
(Package items must be ordered 48 hours in advance of your reservation)
Indulgent Extras
Twisted Rose Bouquet – $60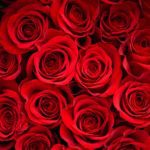 Our offering of roses are a modern twist on a classic! 20+ roses are twisted together to create this bouquet. The sleek cylinder vase is adorned with satin ribbon twisted around it too! Our Twisted Rose Bouquet will be waiting in your room at arrival. (Order requires 48 hours notice. Rose colors may vary with seasons. We will do our best to accommodate specific color requests)
Seasonal Flower Arrangement – $45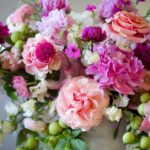 Brighten up your evening with an arrangement of Fresh Cut Seasonal Flowers. Adorned in a glass vase and accented with a coordinating ribbon! Your arrangement is waiting in your room at arrival. (Order requires 48 hour advanced notice)
Tea Cup Flowers – $35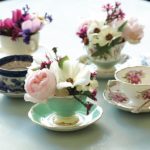 Our vintage china tea cup bouquet adds a sweet touch to your stay! Each tea cup & saucer is hand selected and each arrangement is artistically designed making no two alike! Your arrangement will be waiting in your room at arrival. (Order requires 48 hour advance notice)
Chocolate Covered Strawberries – $25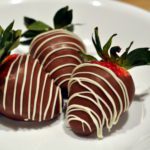 Add this sweet delicious treat to your stay by pre-ordering a half dozen chocolate strawberries with vanilla chocolate striping. Decadent and delivered to your door! (Order requires 48 hour advance notice)
Vanilla Celebration Cake – $30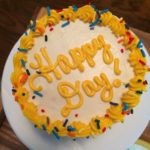 Celebrating a Birthday or Anniversary or just a 'Happy Day'? Why not enjoy a sweet treat for two! Our Celebration Cakes are the perfect size! This vanilla cake features a sweet butter cream frosting and our signature 'Happy Day' saying because… well every day is a 'Happy Day' !!! Your cake & tray is waiting in your room at arrival. (Order requires 48 hour advance notice.)
Chocolate Celebration Cake – $30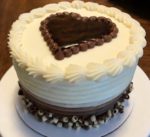 Celebrating a Birthday or Anniversary or just a 'Happy Day'? Why not enjoy this sweet treat for two! Our Celebration Cakes are the perfect size! This rich chocolate cake features a vanilla cream cheese frosting and a chocolate ganash heart on top! Your cake & tray are waiting in your room at arrival. (Order requires 48 hour advance notice.)
Private Breakfast for Two – $55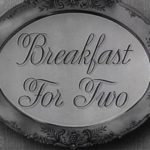 Relax and enjoy a private breakfast in your room! With this option you get to sleep in a bit as all 3 courses of your breakfast will be delivered to your room between 8:30 & 9:00. Check-Out is still by 10:30 unless you have added a 'lazy morning' to your stay. This option is only available for guests staying in one of our suites. (Order requires 48 hour advance notice)